In Memory
Jeffrey Baker (Rathe)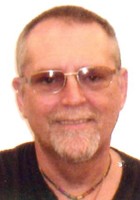 Jeff (Baker) Rathe
SIOUX CITY | Jeffrey G. (Baker) Rathe, 53, of Sioux City died Saturday, July 5, 2014, at his residence.
Memorial services will be 7 p.m. Friday at Mayflower Congregational United Church of Christ. Visitation will follow the service Friday at the church. Arrangements are under the direction of Waterbury Funeral Service of Sergeant Bluff. Online condolences may be sent to www.waterburyfuneralserviceinc.com.
Jeffrey was born on March 14, 1961, in Sioux City, the son of Elden and Betty (Porter) Baker. He graduated in 1979 from East High School. Jeffrey worked at various restaurants across the country. In 2004, he moved from Green Cove, Fla., back to Sioux City. He was most recently employed as a cashier at Gordman's, retiring due to his health.
Jeffrey enjoyed gardening, fishing and taking care of animals. His hobby was cooking. Jeffrey was a member of Mayflower Congregational United Church of Christ.
Jeffrey is survived by his husband, Robert; his mother, Betty Wieck of Sioux City; his daughter, April Schultz of Sioux City; his son, David Thompson of Jacksonville, Fla.; his brother, Elden Baker of Sioux City; his sister, Rhonda Gill of Williamsburg, Ky.; and three grandchildren, Elizabeth Schultz, Troy Pokett and Kyle Jaqua.
He was preceded in death by his father; one sister, Beverly Pence; and a brother who died in infancy.
Memorials may be made to Mayflower Congregational United Church of Christ in Jeffrey's memory