In Memory
Sandy Bates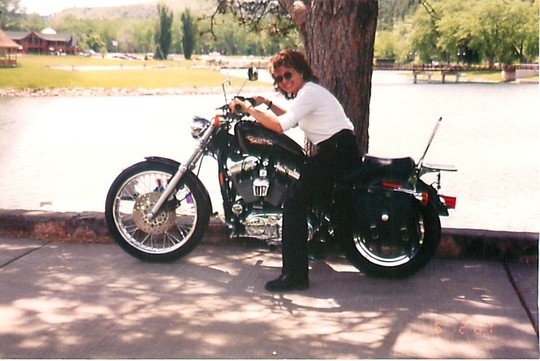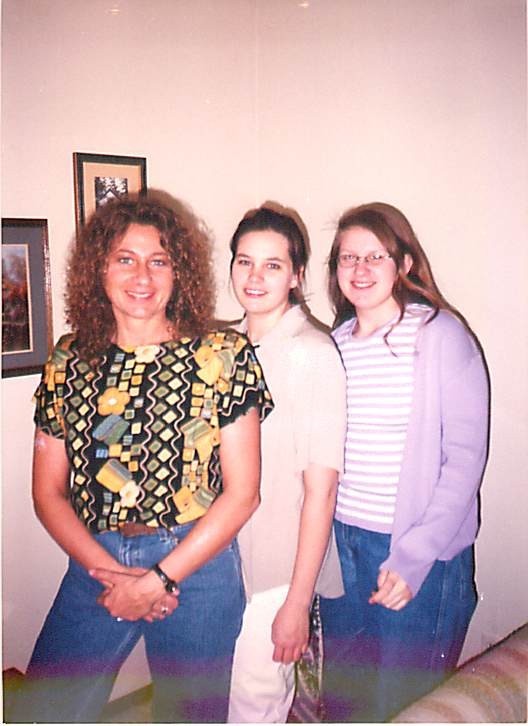 SANDRA K. BATES 2/27/1961-9/3/2001
Sandra Kay Bates, 40, of Rapid City, S.D., formerly of Sioux City, died Monday, Sept. 3, 2001, near Hot Springs, S.D.

Memorial services will be 2 p.m. today at Grandview Park's Rose Garden in Sioux City.

Sandy was born Feb. 27, 1961, in Sioux City. She attended Longfellow, East Junior High School and East High School. She was currently stationed at Camp Rapid in Rapid City as an administrative sergeant/budget analyst for the South Dakota National Guard.

Survivors include her daughter, Ronna D. Rogers and grandson, Noah Miguel of Sioux City; a daughter, Sunday D. Rogers of South Sioux City; parents, Dolores E. Fedie of Northglenn, Colo., and Ronald G. and his wife, Lori B. Bates of Sioux City; a brother, Thomas A. and his wife, Jackie R. Bates of Sioux City; sisters, Debra J. and her husband, Rodney Watson of Fort Myers, Fla., and Laura L. and her husband, Tony Michael of Northglenn, Colo.; and many other relatives.
Note from Laura Michael, Sandy's younger sister and a copy of a letter Sandy wrote:
Excerpts from Sandy's letter to a family member – Dec '00:
I went from rebelling, as a child, from Sunday School and Church, to "down the wrong road" all those years with drugs and alcohol…
What eventually happened was, through a series of events, I got my God back. Only this time it was SO different. It wasn't the God of organized religion. What I found was Spirituality and a personal relationship. "I" happened to find it through the program of Alcoholics Anonymous. That's just how it happened for Me. But Thank God it did.
God is about acceptance, love, forgiveness. And His truly IS the only opinion that matters, don't you think? "spirituality" It's supposed to be simple. Only WE make it hard. And confusing. And analytical. I honestly don't believe it's meant to be that hard.
So if you've felt "guilty and shameful" about your "lessons"…Don't. EVERYONE in this life has problems. Problems that Are or are Not of their own making. Lessons to learn, to live through, to have pain over, to make amends for, to heal from. But you're still Human. God forbid you be human??? It's ok.
There's something I learned when I got to AA…something that saved me. "Everything happens for a reason and I don't always get to know why." I apply that to Everything. It helps. I remember when people would say "Oh Sandy, you'll see the good in this one day." I wanted to Choke them. I thought how could anyone be so cruel to say a thing like that? Truth is I Have seen good come of it. I call them "God-incidences". I run into people everywhere that need to hear my story. That need to hear they are not alone. Not the only ones. And I've discovered that talking about my situation helps Me too. It's like therapy; it's healing.
I still don't know "why" this happened to me. I still think (in my humanness) that it was "unfair" and that I didn't deserve it. But I also trust that I don't know the Plan. That I'm not the Only one on a Path. And I don't Need to know. I just need to trust God. Trust that as long as I do what is in Front of me Today, His Will will be done in my life. I may not have all I Want but I certainly have all that I Need. And more, if truth be told. You know?
Something else I've discovered over the years; when I go to bed at night and I say "Thank you God for a good day"…even if on that particular day something seemingly Awful happened…I say it anyway. And I discover that I mean it. That no matter what – I'm alive, I'm relatively healthy (if I take care of myself), I have friends and family who care, I'm clean & sober, I have food and shelter, my limbs work, I can see & hear……the list goes on. Gratitude is an AMAZING thing. I believe it can truly turn us around. I really do. And when I've said "Thank you God for a good day" a whole bunch of times, Guess What? LIFE IS GOOD. No matter what my losses. No matter what my pain. It's ok. Life can STILL be good? I deserve that. And so do you.
God Speed
You're in my prayers
After all the ups and downs of Sandy's life... her own words are the best testimony of who she eventually became.
I was with Sandy the day she died; had spent Labor Day weekend at her place. Through our conversations and her presence/example over those two days, I witnessed the life of gratitude she talks about in this letter.
Sandy's life was always about relationships. In that last years, it was her relationships with family, good healthy friends, and God that sustained and enriched her.
If you're ever in Rapid City, take a walk around Canyon Lake Park, take a rest on Sandy's memorial bench, and experience the peace and beauty of one of her favorite spots. Then jump on your bike, and take a ride up Spearfish Canyon. God Speed ____________________________________________________________