In Memory
Mike McDermott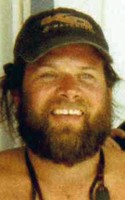 Michael D. McDermott
BRONSON, Iowa -- Michael Dean McDermott, 49, of Bronson died on Saturday, April 24, 2010, of injuries suffered in a motorcycle accident near Bronson.
Graveside services will be 4 p.m. Thursday in Oak Hill Cemetery, Anthon, Iowa. The family invites everyone to meet at the Bronson Shelter House. The procession will depart at 3:30 p.m. and then return to the Bronson Shelter House following the graveside services. A celebration of Michael's life will begin at 5 p.m. Thursday at the shelter. Waterbury Funeral Service in Sergeant Bluff is caring for the McDermott family.
Mike was born in Sioux City, on March 28, 1961, the son of Vester "Dean" and Ruth (Baker) McDermott. He lived in Sioux City until moving to Bronson in 1976, where he resided until his passing. He worked as a pipe insulator for Lakeport Builders.
Mike was united in marriage with Dawn Severson on June 29, 1996, in Sioux City.
Family and friends meant the world to Mike. He loved everyone with whom he came into contact. Mike enjoyed outdoor activities, fishing, hunting, and relished his memories of participating along with his father in hill climbing events. He loved the time he spent on his motorcycle and being a member of the Widow Makers of Bronson.
He will be missed by his family and friends, which include his loving wife, Dawn of Bronson; his two special daughters, Alexandra Hesse of San Antonio, Texas, and Madisen Hesse of Overland Park, Kan.; his sister, Diane and her husband, Arley Demarais of LaVista, Neb.; his half-sister, LeAnn Kilpatrick of Fort Calhoun, Neb.; along with numerous nieces and nephews.
Michael was preceded in death by his father, Vester "Dean" McDermott; and his mother, Ruth (Baker) McDermott.